3 tags
thesavagesalad: never trust a person who places the rights of animals over the migrant workers who pick the contents of your supposedly cruelty free meal in dire inhumane conditions
2 tags
6 tags
Surviving: Fellow White Vegans: →
acekwright: This is me calling you out. Fucking quit it. You should know by now that respecting and valuing the lives of animals over the lives of people of color is racist. You do not get to spend hundreds of years dehumanizing groups of people and then tell them "Hey, I know we only very…
3 tags
2 tags
btw, if you haven't paid attention to the struggle...
adailyriot: slavery isn't over in the U.S. it's present in our fields of the farms all over the US and in our prisons. learn more about these issues and be allies to farmworkers
2 tags
4 tags
2 tags
4 tags
"Gardening, cooking, eating, composting…these are truly basic things but the..."
– alice waters (via thegirlwhocriedwwoof)
3 tags
1 tag
2 tags
katiacambia asked: Thanks for the reblog of my omnivory defense on my farm blog! I too am mostly vegetarian but I often feel a need to come to my meat-eating defense! The thing that bothers me the most is that I recently had a conversation with my father about wanting to maintain an alliance with the vegan community... but some people are so quick to judge :(
8 tags
on my omnivory
afarmjournal: I made this post on my personal blog, but I feel it's extremely relative to the information I wish to share here. Names have been removed because I'm not looking to condemn this person or cause drama. The only reason I have posted the previous comments is for context. Read More sometimes i have a really hard time explaining my eating habits to people. the title...
2 tags
(LINK) Sustainable Food Jobs →
1 tag
4 tags
2 tags
4 tags
My Life as a Feminista: Vegan Privilege →
mylifeasafeminista: Choosing to have a vegan diet is privileged for numerous reasons: It is a privilege to have access to information about alternative diets; this includes knowing what recipes to use, what foods to purchase, and how to make things that taste good. Depending on where you live, you may or may… also, understanding that veganism is a privilege does not mean that one...
7 tags
golb s'ellehcim: mylifeasafeminista: It is a... →
mylifeasafeminista: It is a privilege to be able to eat any of these types of food: Vegan Organic Fair trade Local GMO-Free Bought at a restaurant Prepared from scratch Home grown Having transportation to/from a grocery store that sells these types of things, money to purchase…
5 tags
can we PLEASE stop attacking PEOPLE for not being...
hoforvangogh: you have NO right to be righteous about food choices. IF YOU ARE AWARE AND IF YOU HAVE THE MEANS you should join programs attempting to help people in food deserts learn about food, learn about gardening, learn about organic produce, and HELP THEM AFFORD IT. 
2 tags
3 tags
Food Deserts →
veganmudblood: Food deserts can be described as geographic areas where residents' access to affordable, healthy food options (especially fresh fruits and vegetables) is restricted or nonexistent due to the absence of grocery stores within convenient travelling distance. For instance, according to a report prepared for Congress by the Economic Research Service of the US Department of...
6 tags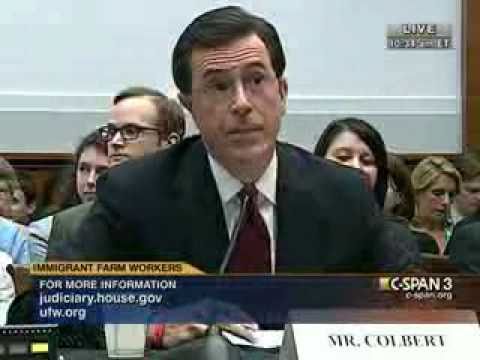 Local Me - Simple and Realistic Local Food: Beets:... →
localme: Sweet and bold and painted the color of your favorite wine, beets are a staple of autumn dishes. One of my favorite food writers, Nigel Slater, has said "a fresh beet can sometimes taste as if you are biting into clean, sweet earth." True indeed. The beets I most frequently encounter are red, but…
2 tags
6 tags
2 tags
1 tag
4 tags
"Choosing leaf or flesh, factory farm or family farm, does not in itself change..."
– Jonathan Safran Foer, Eating Animals (via withfreedomlawandlove )
4 tags
Scrumptious Reads: Locavore vs. Vegan →
scrumptiousreads: Earlier this week the Earth's population reached 7 billion, prompting renewed concerns about sustainability, including the issue of food production. Several weeks ago we mentioned the locavore movement, and this week the topic has been raised in many news reports, opinion pieces, and…
2 tags
3 tags
Factory Farm Map →
2 tags
5 tags
3 tags
Ending Factory Farming Requires Also Ending... →
chittadhara: TREEHUGGER |  There may be deep philosophical differences between vegans, vegetarians and omnivores, but we all can agree that factory farming is horrendous for humans, animals, and environment — and must be stopped. ✱ My closing thoughts from the first National Conference to End Factory Farming, which took place last week in Arlington, Virginia.
5 tags
3 tags
3 tags
Foodies, Get Thee to Occupy Wall Street →